Using our own, purpose built controller there is no internal computer on board to worry about. When you turn it on, it is fully functional within a few seconds, displaying your lyrics, guitar chords etc. There is no software to confgure, no keyboard or mouse needed, no wireless or bluetooth to worry about, no fans needed, no battery backup needed. It just works !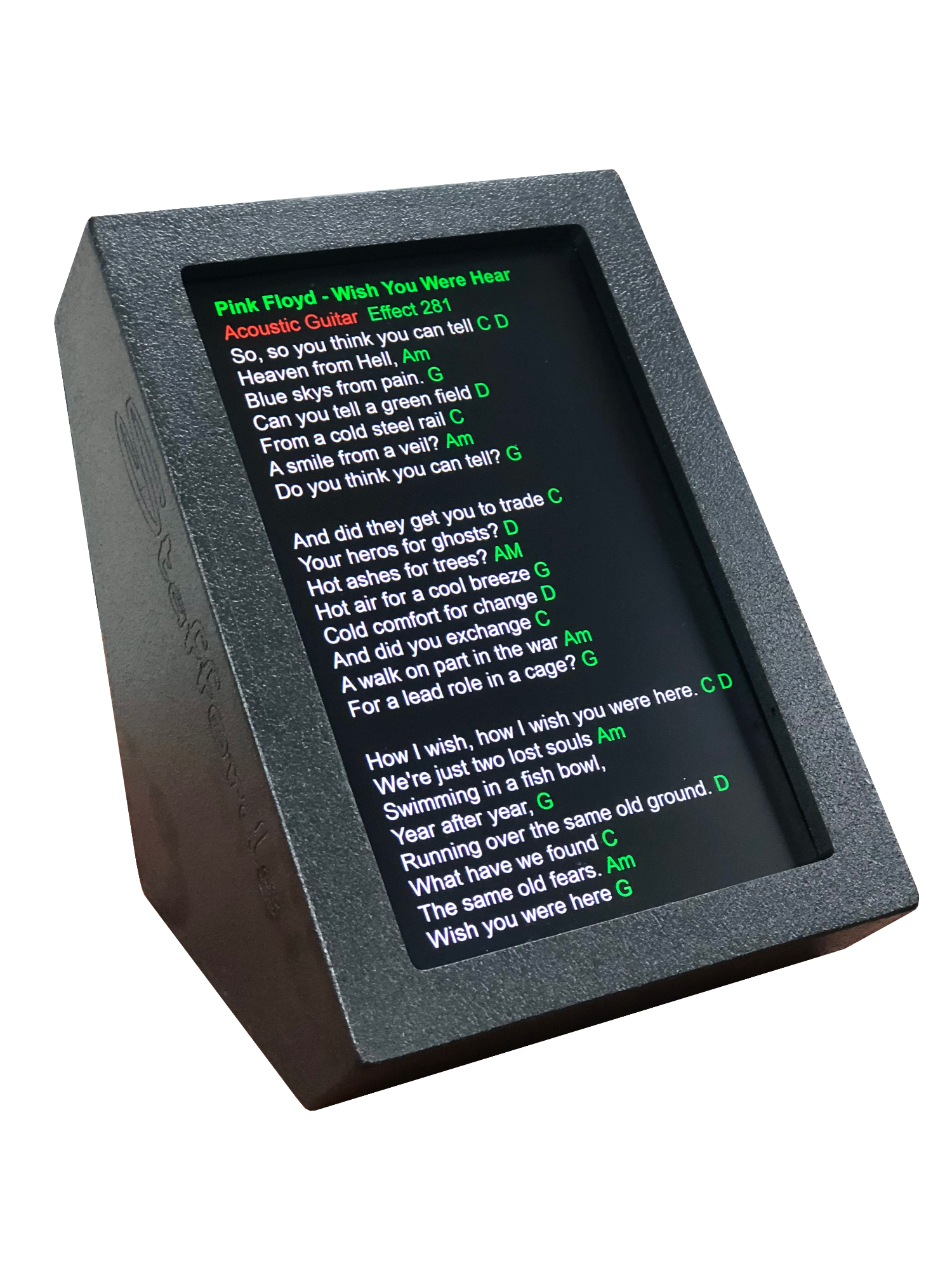 22", Ultra Bright, HD Industrial Screen
All our Stageprompters are built to take the contstant punishment of a touring rock band and their roadies. Our screens are all industrial quality, open frame monitors. Our foot switches are all metal construction. Our conectors are Neutrik. Our cases are all hand made and hand finished. Our electronic components and cables are all sourced and produced for durability, not cost. Quality comes at a price but when you are performing on stage, quality counts.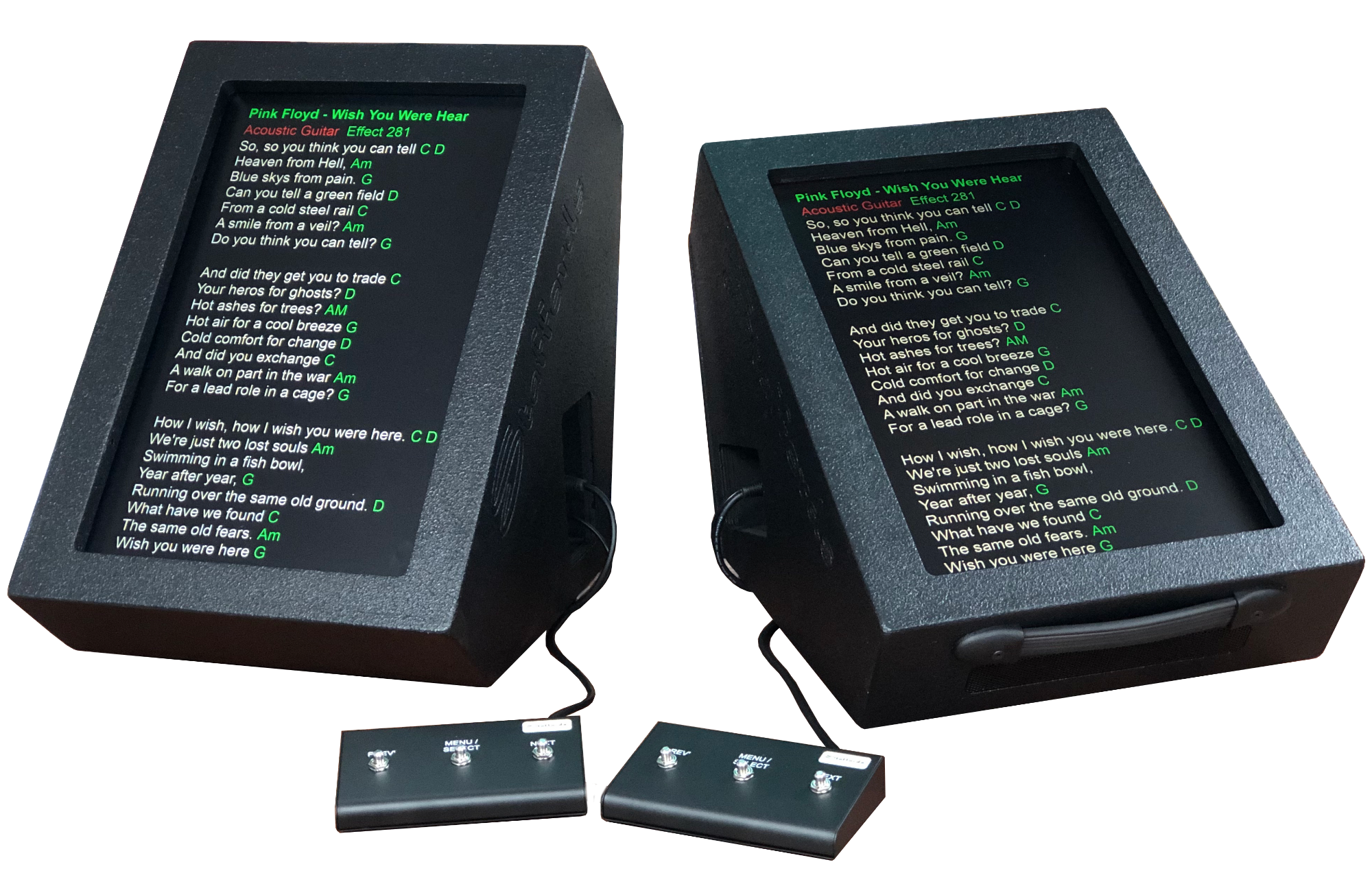 The Wedge-03 has rubber feet on its base and on its back. We designed the shape of the wedge case so you could have the Stageprompter sitting upright on its base or lying on its back. It is personal preferance which angle you prefer. Decide when you get to the gig because its an easy opperation using the footswitch to rotate the screen image.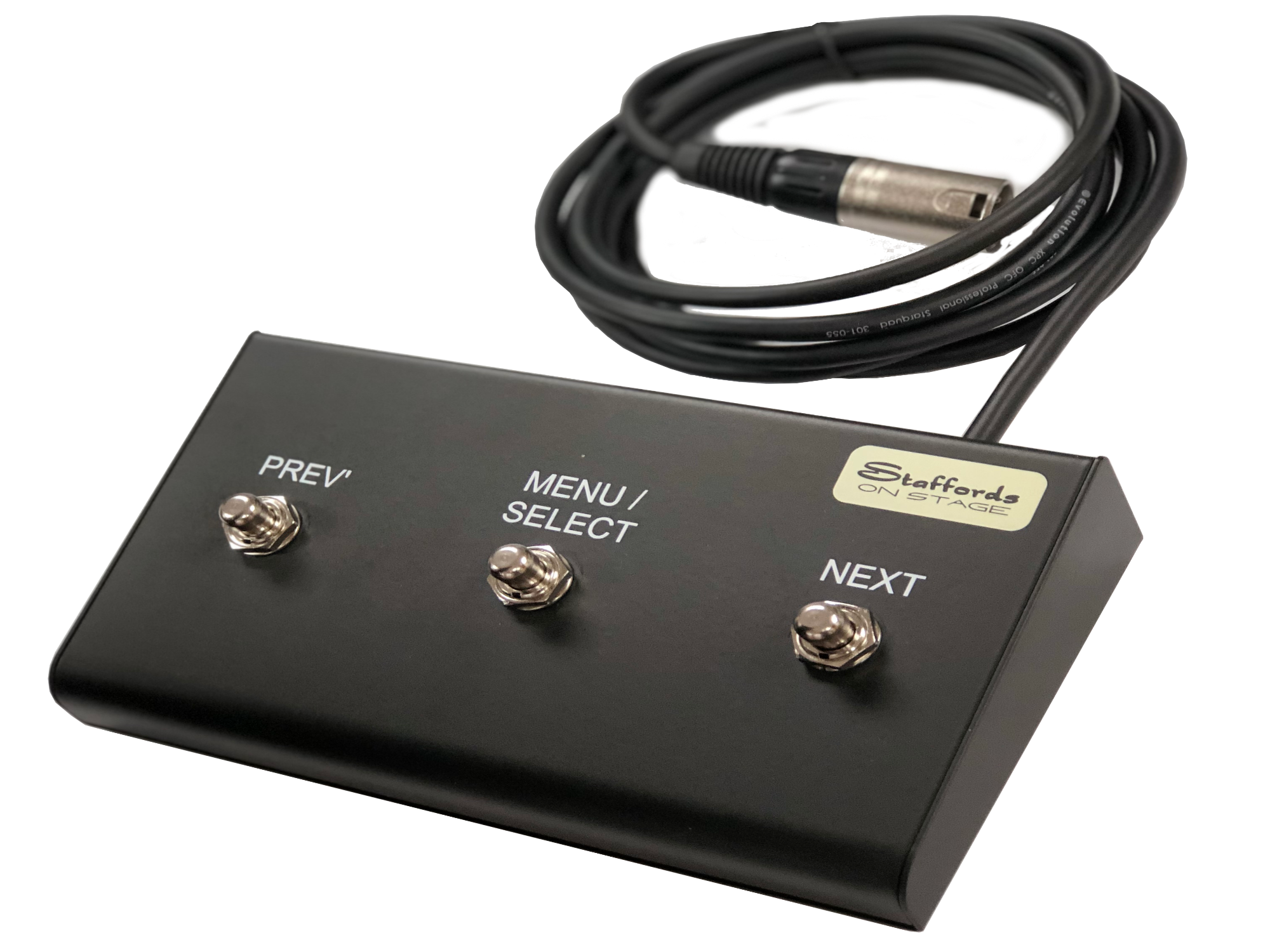 The Stageprompter displays PDF or JPG files of your songs / lyrics / guitar chords etc that are saved onto a USB memory stick. The USB memory stick is inserted into the control panel and a menu of your images (songs) is displayed. Using the foot switch you can then move through the images in forward or reverse order or select a specific image you require from the menu. There is no on or off stage set up, the Stageprompter teleprompter / autocue monitor is fully operational from the moment it is turned on.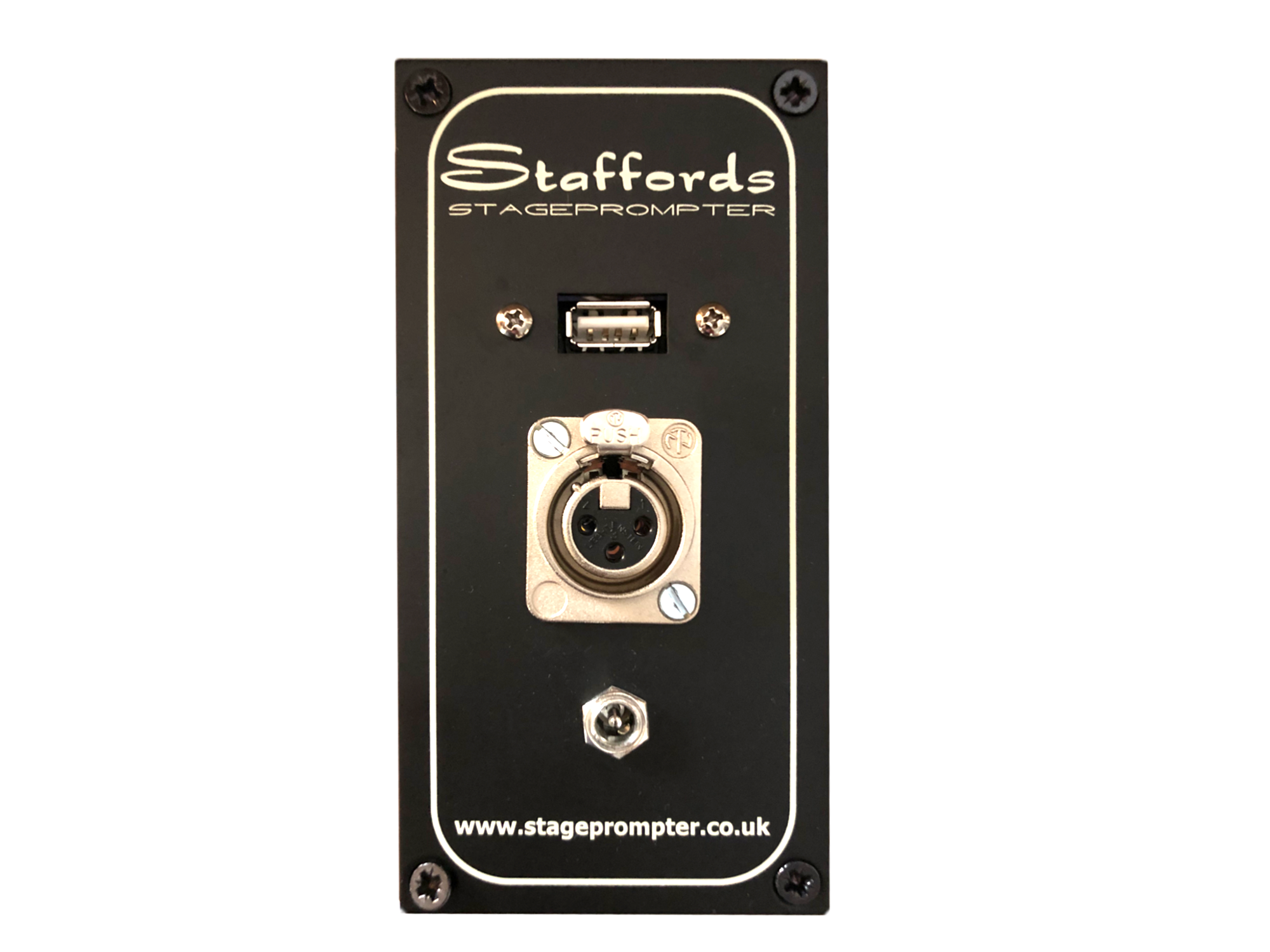 The Wedge-03 has (top to bottom) - USB in for your memory stick - XLR in for your foot switch - Power in for your power supply. The input panel is recessed in the side of the case to protect the conectors and USB memory stick.
Hidden in a wedge style audio floor case, the Wedge-03 Stageprompter is virtualy undetectable by the audience. It gives the user and fellow performers a massive confidence boost by displaying prompts such as chords, lyrics, music score, tabs, structure or whatever is required.
This user opperated teleprompter / autocue monitor is typicaly used by vocalists, musicians, presenters, ministers, singers, performenrs, speakers and choirs.