Using our own, purpose built controller there is no internal computer on board to worry about. When you turn it on, it is fully functional within a few seconds, displaying your lyrics, guitar chords etc. There is no software to confgure, no keyboard or mouse needed, no wireless or bluetooth to worry about, no fans needed, no battery backup needed. It just works !
32", Ultra Bright, HD Industrial Screen
All our Stageprompters are built to take the contstant punishment of a touring rock band and their roadies. Our screens are all industrial quality. Our foot switches are all metal construction. Our conectors are Neutrik. Our cases are all hand made and hand finished. Our electronic components and cables are all sourced and produced for durability, not cost. Quality comes at a price but when you are performing on stage, quality counts.
The Wedge-04 has rubber feet on its base and on one side. We designed the shape of the wedge case so you could have the Stageprompter in portrait or landscape. It is personal preferance which angle you prefer. Decide when you get to the gig because its an easy opperation using the footswitch to rotate the screen image.
As well as a HDMI input to mimic the screen from a remote laptop etc, the Stageprompter can also use our own internal controler. This Controller displays PDF or JPG files. These could be your songs / lyrics / guitar chords etc and they are saved onto a USB memory stick. The USB memory stick is inserted into the control panel and a menu of your images (songs) is displayed. Using the foot switch you can then move through the images in forward or reverse order or select a specific image you require from the menu. There is no on or off stage set up, the Stageprompter teleprompter / autocue monitor is fully operational from the moment it is turned on.
Hidden in a wedge style audio floor case, the Wedge-04 Stageprompter is virtualy undetectable by the audience. It gives the user and fellow performers a massive confidence boost by displaying prompts such as chords, lyrics, music score, tabs, structure or whatever is required.
This user opperated teleprompter / autocue monitor is typicaly used by musicians, presenters, ministers, performers, speakers and choirs.
Our own internal controller displays .pdf or .jpg files on the screen and there is also an HDMI input to mimic the display from a laptop etc. The system is operated from a metal, three button foot switch or via the HDMI input.
A custom made, foam lined, solid flight case. You can sleep peacefully while your road crew handle and transport your Stageprompter.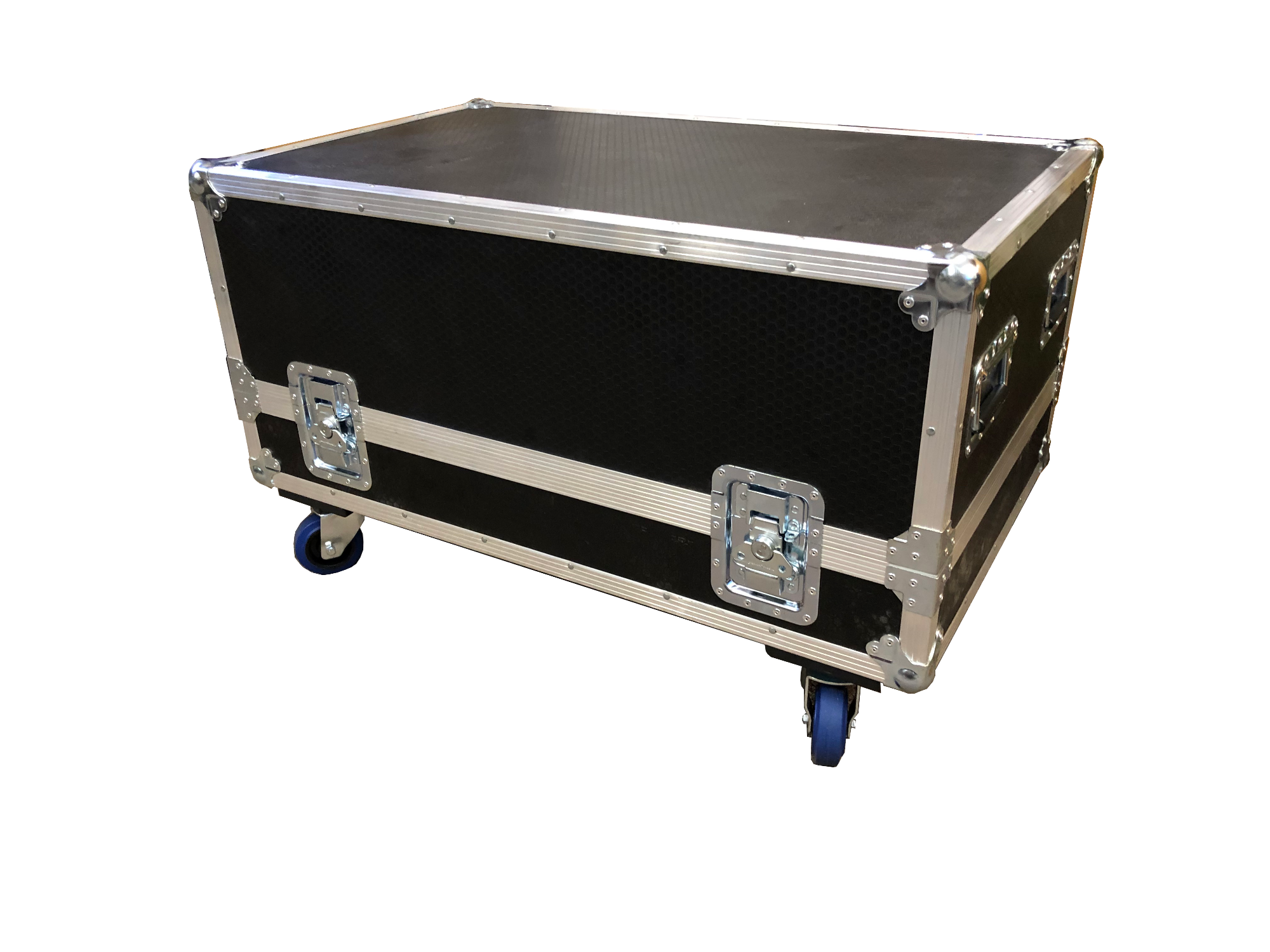 Dimensions: (l x w x h) 510 x 785 x 395mm (20.07 x 30.9 x 15.55")
Weight: 20.20kg (44.50lb)
Power input: 110-240VAC 2.2A
Active screen dimensions: 390 x 695 mm
Maximum resolution: 1920x1080 / 16:9
Brightness (typical): 450 cd/m2
Contrast ratio (typical): 3000:1
Colour performance: 16.7 Mio
Viewing angle: 89/89/89/89 deg
Backlight: LED
Housing material: 18mm + 12mm birch plywood
Operating temperature: 0°C - 50°C (32°F - 104°F)
Storage temperature: -20°C - 60°C (-4°F - 140°F)
Humidity: 20-90% RH (non-condensing)
Colour: Black
Inputs: 1 x XLR Footswitch, 1 x Powercon TRUE1, 1 x HDMI, 1 x USB
Package contents: Pro Wedge-04, removable 3mm anti glare screen protector, foot switch, USB memory stick, power cable, fabric accessory bag, product manual.
Warranty (years): 1 (excluding suplied cables)