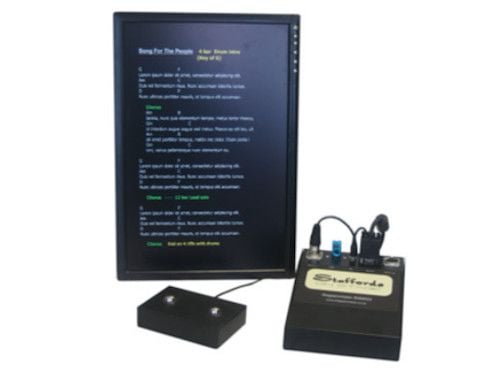 Staffords on Stage are proud to launch the RSM003. This is a dual purpose product that provides the following:
A low cost fully functioning Stageprompter with a foot switch for under £350 + VAT. The customer provides their own screen. The customers screen can be placed on the floor in front of them or mounted up on our optional stand
A low cost remote monitoring / control module. The RSM003 has an in and out foot switch socket, allowing a remote Stageprompter to be operated from anywhere in the venue
This product has been requested many times over the last few months and we are pleased to be able to now provide this solution.