New Product launch – Smaller Stageprompter – same size 22″ Screen
Posted on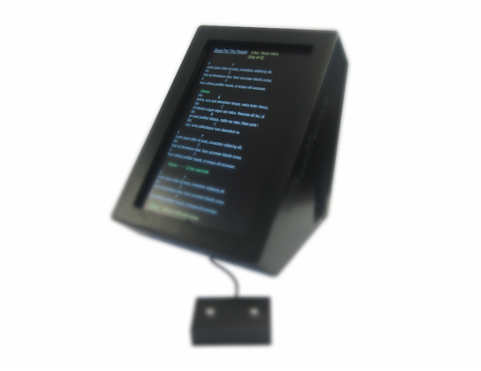 We listen to our customers !
Since the launch of the first Stageprompter, we have had requests to make it smaller but keep the same 22″ screen size. It was suggested that we keep the cables and USB port protected, so we moved them from the front to the side in a recessed area.
The first Stageprompter was designed for the big stage and for top artists that regularly used large audio wedge monitors. Supprisingly we found that these artists were favouring smaller wedge monitors. Also we found that a great many artists that perform on the smaller stage / local pub / club gigs wanted a smaller Stageprompter.
Our new model, the "22WMG01" has been developed using all the same electronics and functionality of the original Stageprompter but housed in a small form wedge monitor case. It can be easily lifted by the single handle on the top and transported by the artist.
Because of its reduced size it is easily used on small stage / floor areas and blends in with the size of typical small stage wedge audio monitors.