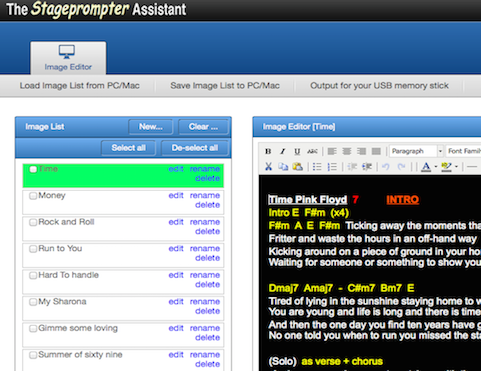 We are very proud to launch our brand new web application.
Customers have been full of praise when finding and purchasing the Stageprompter and they have asked us to make it easier to create their images and group them into set order ready for their gigs.
We have responded by developing our own web application that allows you to do this.
For further information and a demonstration, click here