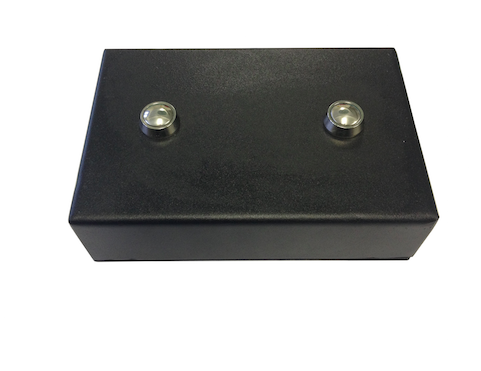 We have had many great comments from customers about our sturdy metal footswitch, but we also had a couple of suggestions as well.
The footswitch makes a loud click, not good in quiet acoustic performances
The footswitch does not fit onto my guitar peddle board
We have again, listened to our customers and bought out a custom made, smaller footswitch to fit on peddle boards, with silent buttons. This new footswitch is supplied with all new Stageprompters.
Problems solved !