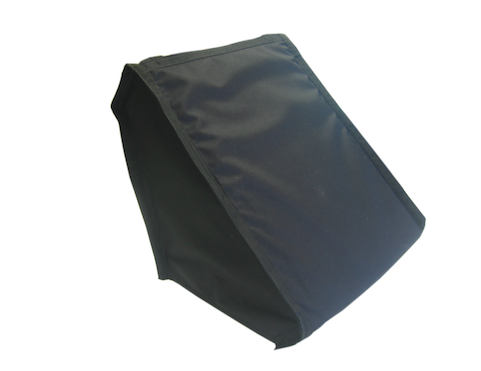 A welcome addition to any Stageprompter is a cover that will protect it from the knocks of live performances and ongoing transportation.
We have supplied custom Flight Cases for many years now but the high cost of these items attracts only the major touring artists.
At last we have developed and produced a reasonably priced, custom cover. Featuring taped and stitched corners and seams with a rigid integrated panel to protect the screen during transportation. This is a great product to protect your Stageprompter.